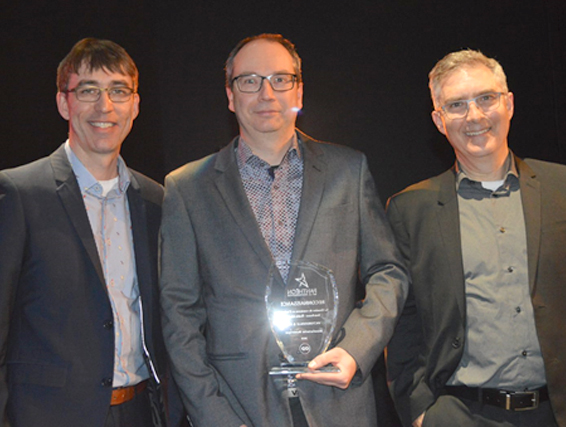 M. Jean-Philippe Blais, Development advisor for the Economy and Innovation Minister, Centre du Québec made the announcement last Tuesday night at a special event during which he unveiled the finalists for the Award.
"This category aims to recognize a company that has significantly distinguished itself by the realization of digital transformation projects characterized by automation and by the integration of new technologies into the value chain of a company, by massive exploitation and management of data, interconnection of machines and restructuring of the company for flexible and personalized production ", explained Jean-Philippe Blais.

Speaking of Victoriaville & Co., Mr. Blais also mentioned "its investments and technological projects contribute to the attraction of the workforce in a period when it is very difficult to recruit", while specifying that the company's transformation project, implemented over the past few months, will enable Victoriaville & Co. to maintain its position as a leader in its sector.
< Back to news