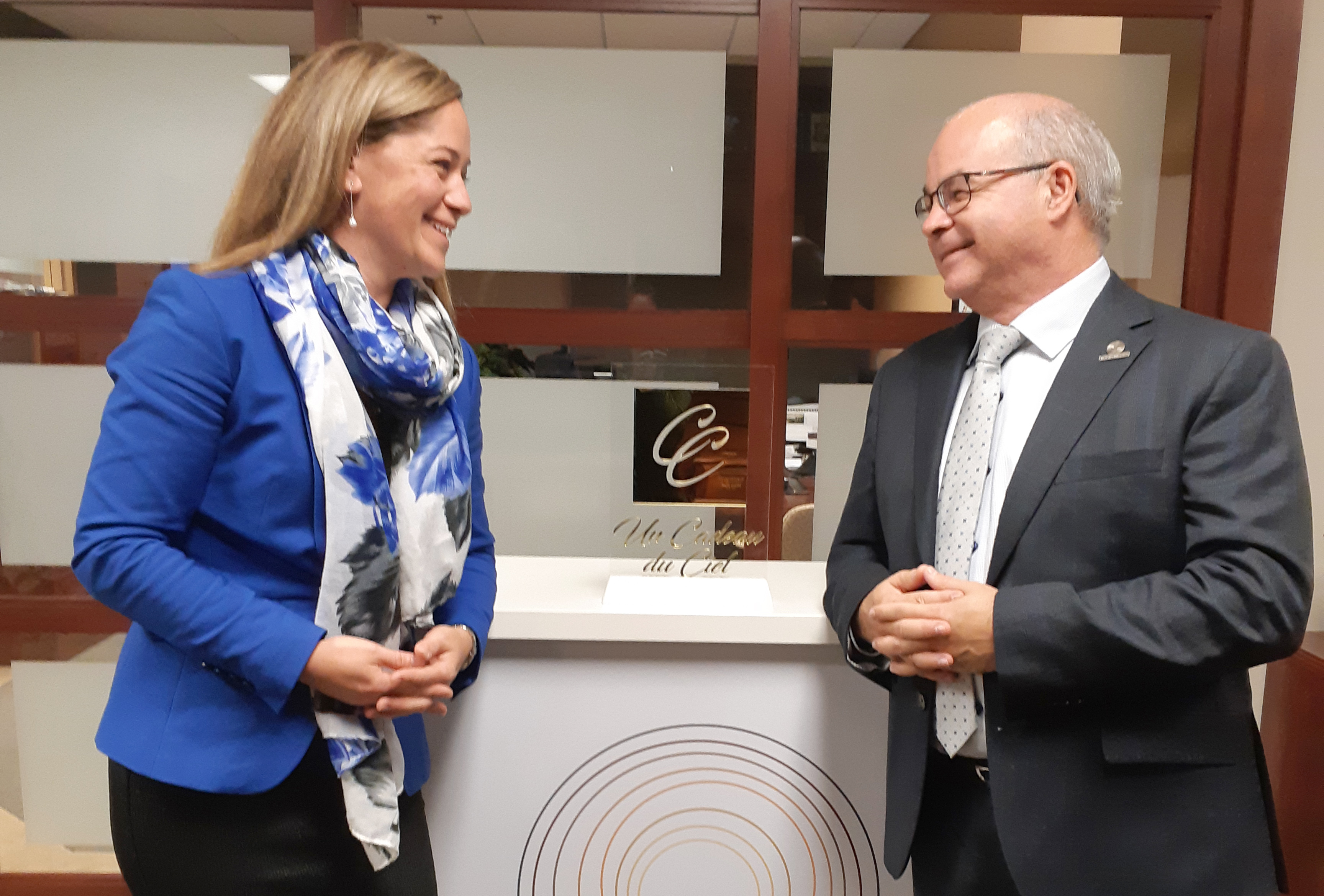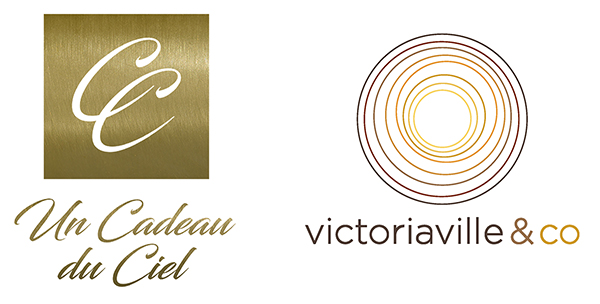 UN CADEAU DU CIEL SIGNS AN IMPORTANT PARTNERSHIP AGREEMENT WITH VICTORIAVILLE & CO.
Québec, Qc (September 9, 2019) – Un Cadeau du Ciel's management, a company that offers humane and interactive products and services to help people grieve their loss, is proud to announce a major partnership with Victoriaville & Co., one of North America's largest distributors of funeral products and the largest casket manufacturer in Canada.
With this association, Victoriaville & Co. becomes a financial partner and the official distributor of Un Cadeau du Ciel products and services for all funeral homes in Québec, and eventually in Canada and abroad.
"We are thrilled to be partnering not only with a very solid and reputable company, but also with exceptional human beings who share our desire to humanize death by celebrating the essence of life. This is a great opportunity for us to offer our services to the funeral industry and expand our business opportunities," says Marie-Ève Chamberland, President and Founder of Un Cadeau du Ciel.
"For our part, we are very pleased to partner with Un Cadeau du Ciel, a passionate and creative team that creates unique and innovative experiences. We are continuing our business development efforts to diversify and find comprehensive solutions to better meet the growing needs of our Canadian, American and international clienteles. This partnership is in line with this approach," adds Alain Dumont, President of Victoriaville & Co.
He also added that it is exciting to see that this association was born out of the sustained efforts of Marie-Ève and his son, Charles-Olivier, who have set an example of a new modern approach to industry while maintaining the same passion to participate in the tribute of a lifetime.
ABOUT UN CADEAU DU CIEL
Un Cadeau du Ciel is a Québec-based company that offers interactive products and services to help people grieve their loss. Its vision is to revolutionize the concept of inheritance and humanize death. To do this, Un Cadeau du Ciel offers a full range of emotional legacies to be created in a preventative fashion, bereavement support and Hymn to Life celebrations. As the first North American company to offer the Emotional Legacy Service, it was a finalist of the renowned 2017 OSEntreprendre Challenge in the National Startup category.
ABOUT VICTORIAVILLE & CO.
Founded in 1907 and committed exclusively to the funeral industry since 1948, Victoriaville & Co. is a fourth-generation family business that employs hundreds of people in Canada, the United States, and the United Kingdom. Victoriaville & Co. has become the third-largest manufacturer of hardwood caskets in North America and one of the most important distributors of funeral products. 
< Back to news