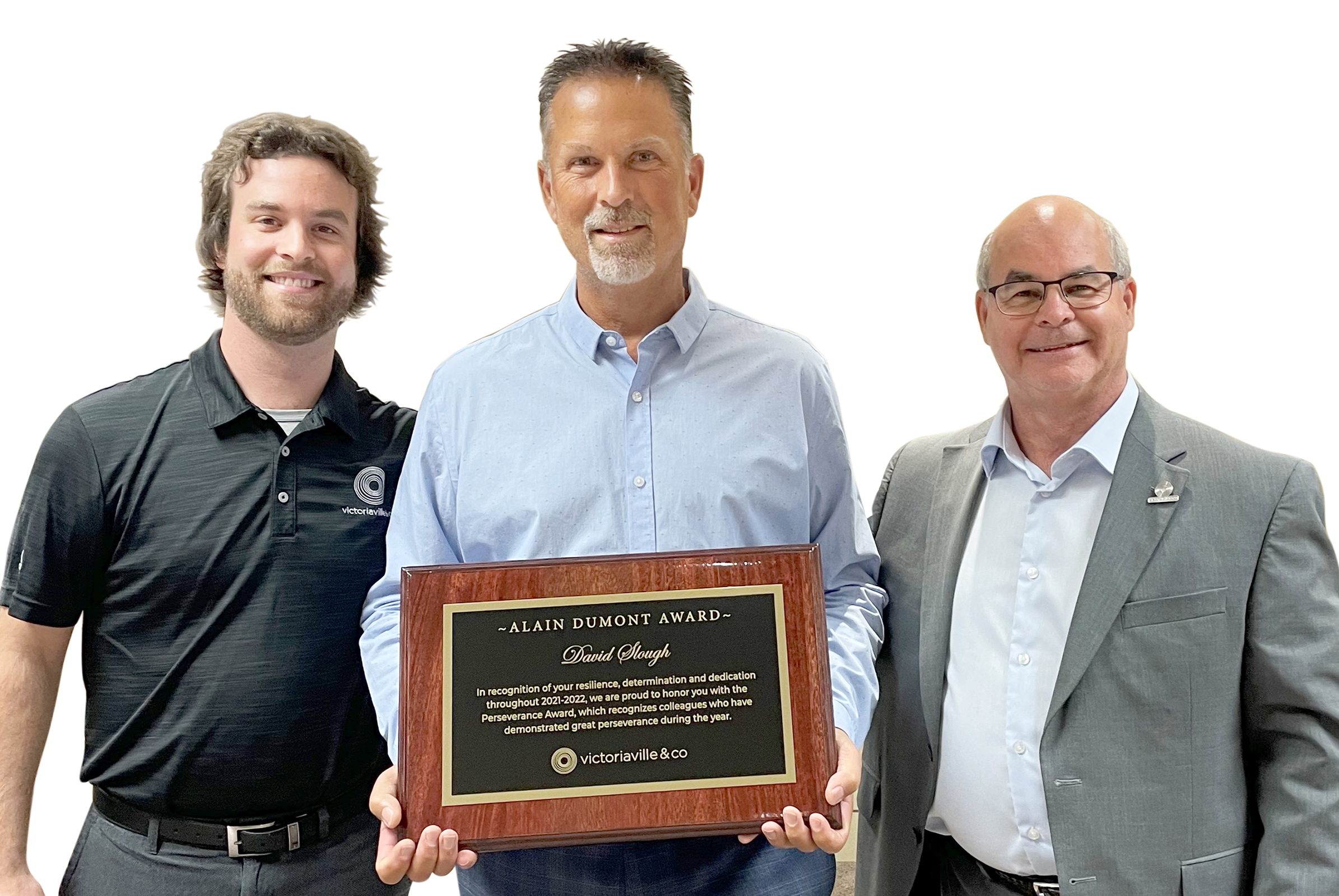 During our recent annual sales meeting held in Victoriaville, we took the opportunity to honor an account manager who has demonstrated great perseverance throughout the year, Mr. David Slough.
David joined the company almost two years ago and had to take time off due to illness. David is back with a resilience that is beyond compare!
He is driven by providing the ultimate customer experience and offers an thorough understanding of the sales cycle while remaining focused on customer satisfaction at all stages.
We thank him for his attentiveness and professionalism towards his clients and wish him a well-deserved success.
< Back to news