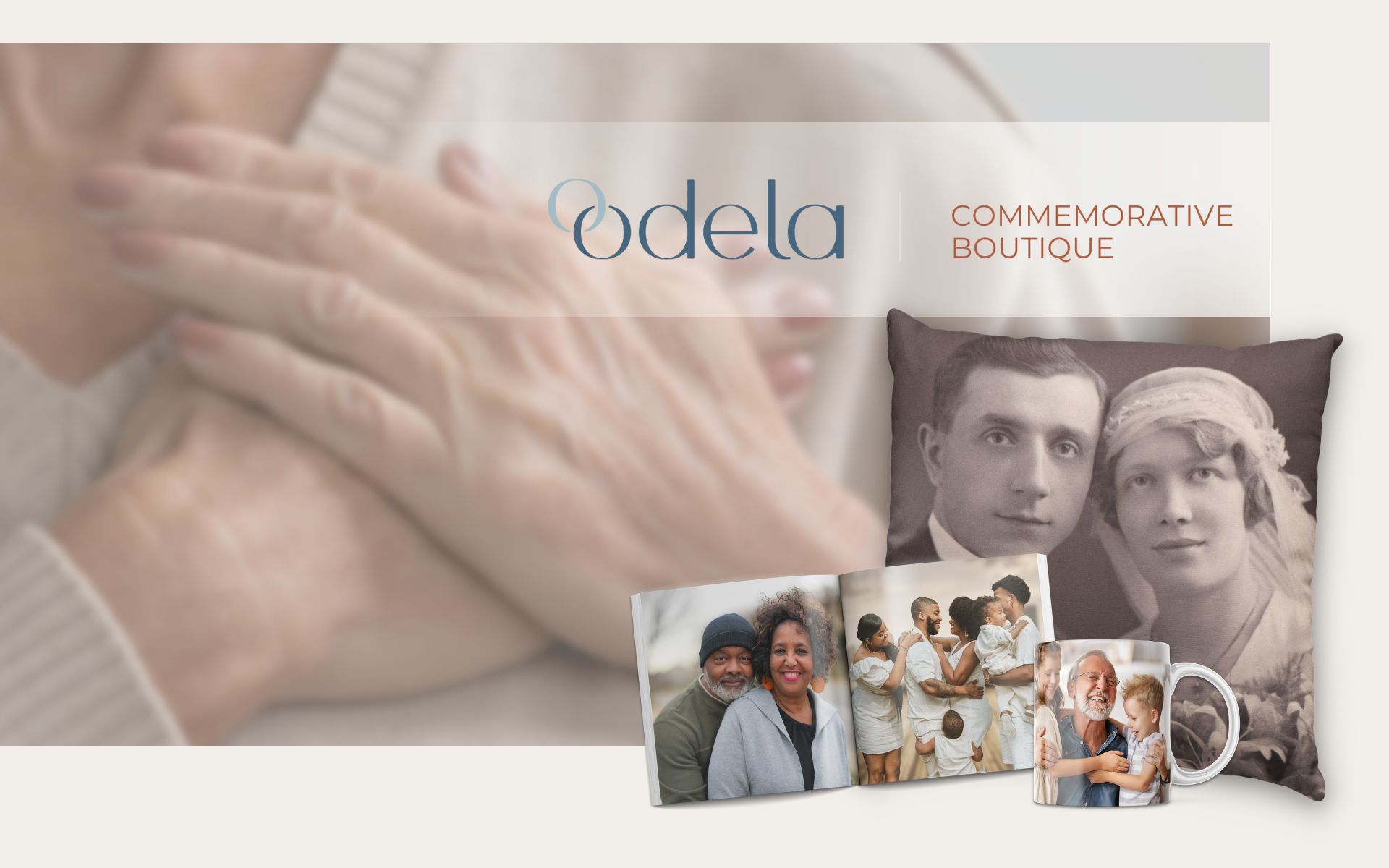 Victoriaville, Quebec - July 12, 2022 - We are pleased to announce the launching of the Odela Commemorative Boutique, created to allow our funeral home clients to diversify their current offer and extend it over time.

Our search for innovative solutions has revealed that bereaved families are turning to the web to meet their needs for memorial products. This is why we have created this new online store, with which all funeral homes wishing to become partners can do so.

At Odela, we believe that the moments surrounding a death, although difficult for families, are also moments of fond memories. Following these often surreal moments, we would like to inspire your clients to highlight their photos, lovingly selected to honor the deceased, through the creation of keepsakes that are real and tangible.
Visit our website and discover the art of bringing memories to life.
ABOUT ODELA

Odela's mission, in collaboration with its funeral home clients, is to support and inspire clients in the commemoration of their history and the expression of their memories, through the creation of keepsakes that can be shared and passed on from one generation to the next.
ABOUT VICTORIAVILLE & CO.

Passionate designer and manufacturer of top-quality wood products, Victoriaville & Co.'s mission is to market an extensive range of funeral products to ensure that grieving families are able to honour the life of a loved one. Victoriaville & Co. wishes become a leader in the industry by having an impact on the funeral service experience.


Source :
Michelle Bouffard | Director of communications | Victoriaville & Co.
[email protected] | 819-752-3388 # 1105
< Back to news