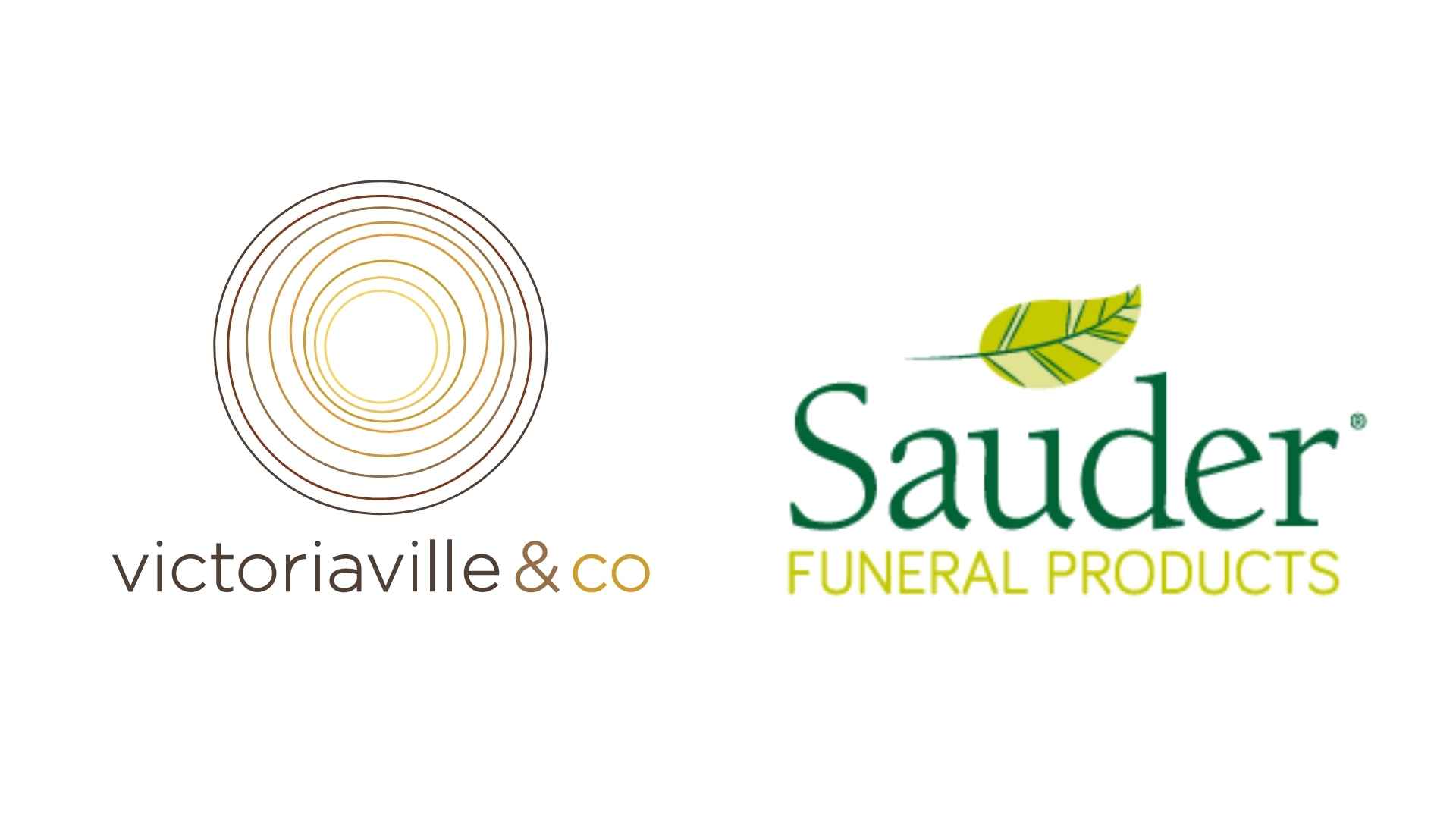 Archbold, Ohio - Victoriaville Qc - September1st, 2021 - We are pleased to announce that Victoriaville & Co. and Sauder Funeral Products have formed a strategic partnership. Under this partnership, Sauder Funeral Products' line of caskets will become part of the Victoriaville & Co. portfolio offering. Sauder will continue to make the high-quality components and Victoriaville will take over the assembly, sales, and distribution of the products. This transition will take place over the next several months and will be done carefully to minimize the risk of any disruptions to our valued customers.
The team at Sauder Funeral Products believes that this partnership will allow the company to reach its goals of becoming the leader in engineered wood caskets and cremation products to the funeral service profession. "We are excited to partner with Victoriaville & Co. in this way. They clearly have the necessary manufacturing and distribution experience as well as the long-established relationships needed to grow this business faster than we can acting alone. By combining these skills, this partnership will help both companies grow and give more families access to a great product line", commented Dan Sauder EVP of Engineering and New Markets.
"We are thrilled at the prospect of partnering with such a solid and reputable family business but also with people with who we share the same values of respect and integrity" said Charles-Olivier Dumont, vice-president sales and business development at Victoriaville & Co. "This investment will allow us to continue our efforts to diversify and find added-value global solutions, in order to better meet the growing needs of our Canadian, American and International clients. This long-term strategic partnership is directly in line with our goal." adds Alain Dumont, President & CEO of Victoriaville & Co.
ABOUT SAUDER FUNERAL PRODUCTS
Sauder Funeral Products is a wholly owned entity of Sauder Woodworking Co. and a part of the Sauder family of companies, a privately held, third generation, family-run business that's been headquartered in Archbold, Ohio since 1934. With nearly 2,400 employees, Sauder generates sales of over $500 million annually. Sauder is the market leader in ready-to-assemble furniture. In 2007, Sauder applied furniture manufacturing experience and proprietary technology to create a revolutionary line of affordable funeral caskets that provides incredible value for today's families.
ABOUT VICTORIAVILLE & CO.
Founded in 1907 and committed exclusively to the funeral profession since 1948, Victoriaville & Co. is a fourth-generation family business that employs hundreds of people in Canada, the United States and the United Kingdom. Victoriaville & Co. has become the third largest manufacturer of hardwood caskets in North America and one of the most important distributors of funeral and commemorative products.
Sources:
Tom Warner - Sauder Funeral Products - email: [email protected]
Bill Jones - Victoriaville & Co. - email: [email protected]
< Back to news