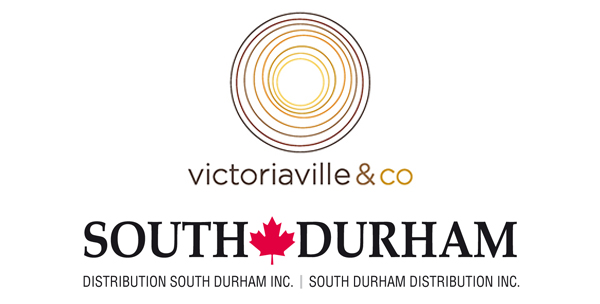 (Victoriaville, QC, October 29, 2021) We are pleased to announce the merger of the operations of South Durham Casket with Victoriaville & Co. Located in Drummondville (Quebec) since its founding in 1960 by Charles-Edouard Dumont, today the company is chaired by Marc Dumont, his grandson, who joined the company in 1978 and has held various roles in the organization.
Under this partnership, South Durham's products line will eventually be part of the Victoriaville & Co. portfolio offering. A progressive transition will take place over the next several months. Whereby, Victoriaville will take over the complete production, sales, and distribution of the products. This transition will be done smoothly to minimize the risk of any disruptions in products to our valued customers.
"Our association with Victoriaville & Co. will provide us with increased corporate support to continue to provide unparalleled service to our existing and future customers," said Marc Dumont, President of South Durham Casket.
"We are very fortunate to be the supplier of choice of South Durham for many years. We are thrilled at the prospect of partnering with a company with such a rich history and an enviable reputation but also with people who share the same values of respect and integrity that are so important to us," said Charles-Olivier Dumont, Vice President sales and business development at Victoriaville & Co.
"With this merger, we come full circle and I am delighted to welcome my cousin Marc with his casket expertise for a long-term period in our team," added Alain Dumont, President and CEO of Victoriaville & Co.
ABOUT VICTORIAVILLE & CO.
Founded in 1907 and committed exclusively to the funeral profession since 1948, Victoriaville & Co. is a fourth- generation family business that employs hundreds of people in Canada, the United States and the United Kingdom. Victoriaville & Co. has become the third largest manufacturer of hardwood caskets and one of the most important distributors of funeral and commemorative products in North America.
ABOUT SOUTH DURHAM CASKET
A fourth-generation family-owned business founded in 1960 in Drummondville by Charles-Edouard Dumont and his three sons, Claude, Gaston and Michel. The company grew to be a well-respected source of quality caskets. The year 1992 marked a new era for the company as it proudly became a CSFA member and entered the US market. The variety of wood caskets offered by South Durham is designed to meet the needs of families as well as the requirements of the latest trends in funeral services.
Source:
Michelle Bouffard Communication Director, Victoriaville & Co.

[email protected]

| 819-752-3388 # 1105
< Back to news